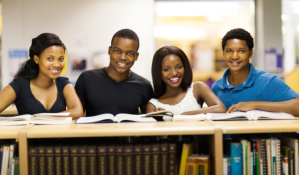 The goal of LifeLine's Adult Education program is to provide adult immigrants with the English skills they need to become full participants in U.S. society and attain economic and social well-being for themselves and their families.   To accomplish this goal, our "Survival to Success" English program is divided into two sections:  Foundations of Success and Pathways to Success.
Foundations of Success
The Foundations of Success program aims to provide English Language Learners (ELL's) with English proficiency to communicate confidently in English and be able to interact with native speakers in everyday life. In the first level of the program, Students learn everyday vocabulary, apply grammar rules, and practice pronunciation. The second level helps learners practice using English in "real life" situations and not just dialogues from a textbook. By the third level, students will be able to speak English for longer periods of time and use it in a variety of different situations.  Upon completion of this level, learners will have the confidence and skills necessary to "survive" outside the classroom using English with native speakers in everyday life and work situations.
Pathways to Success
Pathways to Success is for English-proficient students who are looking to obtain English-speaking jobs or enter ABE/GED programs and/or enter college. Pathways to Success is comprised of two tracks. The Career Readiness track focuses on skills such as preparing for a job interview, resume writing, requesting a letter of recommendation, discussing career goals, understanding employer policies, and more. The Academic Skills track focuses on skills such as test-taking, note-taking, assignment completion, research, writing, organization, time management, and more.